Recent Projects
Lorem ipsum dolor sit amet
Cons ectetuer adipiscing elit
Sed diam nonummy nibh eui
Energy Auditing and Commissioning of New and Existing Commercial, Institutional, and Multifamily Buildings.  NYC LL 84 & 87 and Boston BERDO Studies and Submissions 
Greene Energy Consultants, LLC
40 Damon Rd Scituate, Ma 02066
781 545 1843 Office
781 405 2780 Mobile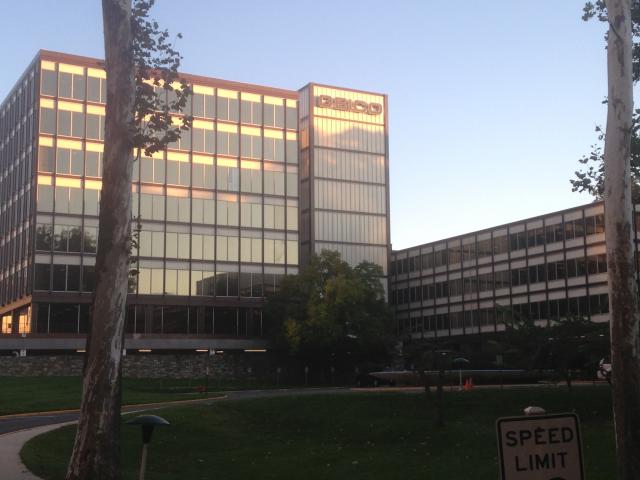 GIECO Headquarters Chevy Chase MD
Energy audit of 610,000 square foot office building and data center built in two phases 1958 and 1963 because of high energy cost and very poor comfort.  The building benchmark score in EPAs Portfolio Manager was approximately 25 out of a potential score of 100.  The building shell has not been touched since original construction has single glazed curtain wall.  Most of the major mechanical equipment was original and reliability is questionable.  The Energy Management System manufacturer had gone out of business and the system was functionally obsolete. Undocumented energy retrofit in the 1980's contributed to the comfort issues.  The building also had an emergency generator system with 100% capacity used for demand response and a very large UPS for the data center. GEICO had just completed a comprehensive lighting upgrade to high efficiency T-8 fluorescent technology. 
Woburn Public Schools Retro/Re Commissioning
Greene Energy Consultants developed an energy master plan that included $3 Million energy & water conservation measures estimated to save approximately $700,000 per year (30% reduction) and a $2.9 Million central plant master plan that has the potential of savings and additional $250,000 per year.  The program will improve relaiblity and comfort.  The basic components of the proposed program included solar film for the windows, LED parking lot lighting, 600 kW Co-generation system, replacements EMS system with all new dampers and actuators, retro-commissioning including air and water balancing, new base loaded centrifugal chiller and boilers (condensing), computer room free cooling, bi-level stairwell lighting, low flow water devices, and commercial kitchen upgrades with kitchen hoods and walk-in refrigeration boxes advance controls. 
Double-click to edit text, or drag to move.
Greene Energy Consultants has completed the retro/re-commissioning project of three of Woburn, MA public schools.  Woburn HS is a 331,000 SQFT building opened in 2006 with a complete Tridium Jace control system.  Woburn White and Reeves Elementary Schools are each 68,000 SQFT buildings opened in 2006 and 2000.  Each elementary school has a Johnson FX control system.  The three schools have a wide range of HVAC equipment including, condensing boilers, natural gas fired cast iron boilers, DOAS systems, fan coil units, VAV systems, variable pumping, heat recovery wheels, H & V units, and classroom unit ventilators.  A common problem is leaking heating valves resulting in overheating and no night setback.   We were able to mitigate this issue by changing the heating hot water differential pressure set points to control the VSDs and implementing outdoor air hat water reset control without replacing all the valves.  Many of the sequences of operation had to be modified since the equipment was not operating per the original documentation.  We re-commissioned all system set points and sequences of operation by implementing ASHRAE 90.1 - 2013 (Energy Standard for Buildings Except Low-Rise Residential Buildings) prescriptive control ideas.  These improvements have reduced energy consumption and improved school comfort.